Réseaux sociaux – Semaine du 29/12 au 04/01
Posté le 3 janvier à 23 h 30 min par Christelle GaGavision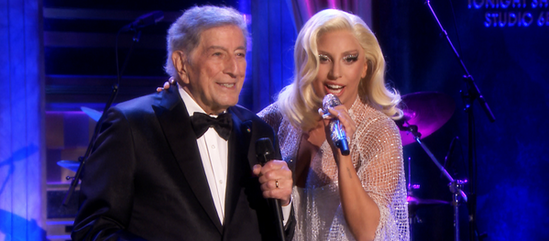 Cheek To Cheek Tour – Las Vegas (31/12)
Posté le 3 janvier à 15 h 00 min par Nattie GaGavision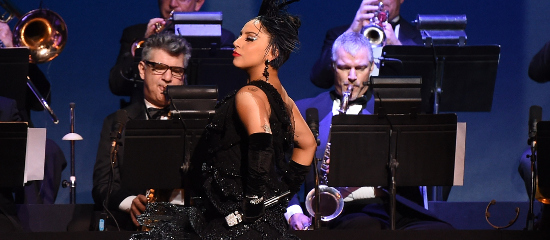 Après une soirée d'ouverture du Cheek To Cheek Tour le 30 Décembre au Chelsea de
Las Vegas
[voir l'article]
, c'est dans la même salle que Tony Bennett et Lady Gaga se produisaient le lendemain,
31 Décembre
, pour fêter le passage à la Nouvelle Année sur scène. Et bien que cette date ne soit que la deuxième de la tournée jazzy, un
nouveau costume
a déjà fait son apparition pour 'Lady'
[voir]
! De plus, pour les monsters qui demandaient l'information lors de la première date, nous savons maintenant que le show dure
deux heures
.
Comme nous vous en informions sur Twitter, une petite anecdote a retenu l'attention des Monsters pendant ce show : à deux minutes du compte à rebours avant minuit (que Gaga et Tony ont fait sur scène), un spectateur a interrompu le chant de Gaga en lui criant « Deux minutes ! », ce à quoi elle n'a pas hésité à répondre : « Ok, je vais chanter pendant deux putains de minutes, tu peux attendre ?! »
Enfin, ce n'est pas sans amour que Gaga a passé ce changement d'année, puisque son petit ami Taylor Kinney était présent dans la salle. Elle n'a alors pas hésité, après le compte à rebours et pendant une performance de Tony, à descendre de scène pour venir l'embrasser : Photos et vidéo à l'appui !

Découvrez dès maintenant les photos et quelques vidéos de ce concert jazzy du Nouvel An !
• Concert :





• Coulisses :






Enfin, après le show, la fête a bien évidemment continué pour accueillir 2015 comme il se doit, et ce dans un casino (où Gaga s'était déjà rendue la veille) :





Tony a également posté une photo de Gaga et lui fêtant la nouvelle année en coulisses [Voir].
New Year's Eve with Carson Daly
Posté le 2 janvier à 2 h 00 min par Nattie GaGavision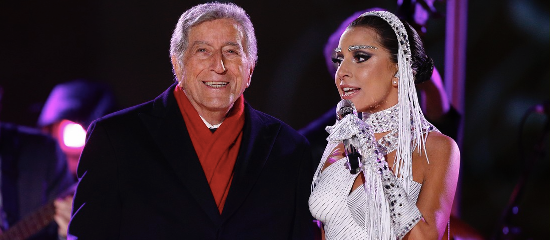 Que d'évènements spéciaux pour les fêtes de fin d'année ! En plus de donner un concert à Las Vegas le soir du réveillon, Lady Gaga et Tony Bennett feront également une performance dans l'émission
New Year's Even with Carson Daly
, diffusée le
31 décembre
sur NBC.

MAJ 01/01 : Découvrez ci-dessous leurs deux performances des chansons 'Cheek To Cheek' et 'It Don't Mean A Thing' !





Photos de Lady Gaga par Terry Richardson
Posté le 1 janvier à 19 h 27 min par Nattie GaGavision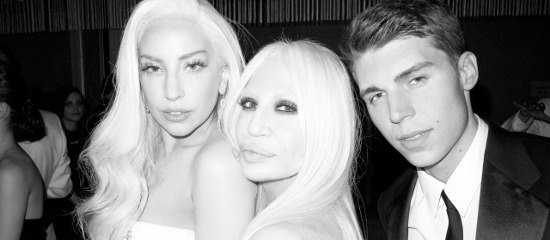 Après un certain temps sans prendre de photos de Lady Gaga, le photographe
Terry Richardson
en a aujourd'hui posté de nouvelles sur son blog ! Il s'agit de photos prises à l'
after-party de Vanity Fair
, où Gaga s'était rendue après la grande soirée des Oscars
en Mars dernier
. Découvrez dès maintenant les quelques photos dans notre galerie :




Cheek To Cheek Tour – Las Vegas (30/12)
Posté le 1 janvier à 14 h 32 min par Nattie GaGavision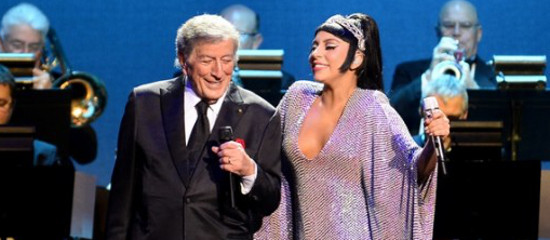 C'est pour l'occasion du Nouvel An que Lady Gaga et Tony Bennett démarreront leur tournée commune, le Cheek to Cheek Tour ! C'est en effet le
30 et 31 Décembre
que les deux amis performeront au
Chelsea
de
Las Vegas
pour défendre leur album de jazz.

MAJ 31/12: Le Cheek To Cheek Tour est désormais lancé ! Découvrez donc la setlist du show et un aperçu de la scène :

Ainsi que quelques photos et vidéos du concert du 30/12 :

► Photos :






► Vidéos :

Vidéo professionnelle : Anything Goes


► Fichier MP3 : Mis à disposition par GagaFrontRow, un fichier ZIP contenant les MP3 de chaque chanson du concert (qualité moyenne) est téléchargeable en cliquant [ICI].
Joyeuses Fêtes & Bonne Année 2015
Posté le 1 janvier à 0 h 00 min par Sonya GaGavision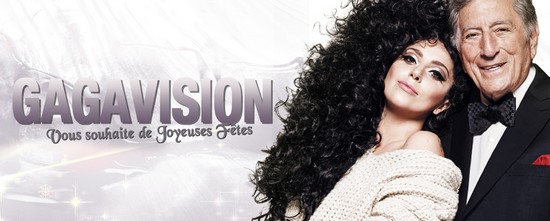 L'équipe
Gagavision.net
vous souhaite à tous de passer de Joyeuses Fêtes de Noël ♥ Soyez Gagatés les monsters :)

MAJ : Nous vous souhaitons à tous une excellente année 2015 remplie de GagaNews ! Cheers ♥
Lady Gaga aux Kennedy Center Honors
Posté le 31 décembre à 12 h 00 min par Nattie GaGavision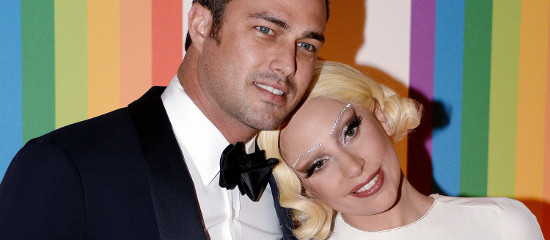 Hier avait lieu, au 'Kennedy Center Opera House' à Washington D.C, une cérémonie organisée tous les ans en l'honneur de différentes personnalités ayant contribué à la culture Américaine : les
Kennedy Center Honors
.
Cette année se trouvait, parmi les cinq personnes à l'honneur, Al Green et
Sting
! Ce dernier étant un ami de Lady Gaga, c'est donc tout naturellement que la chanteuse a été invitée à la soirée, où elle s'est rendue en compagnie de sa mère et de Taylor Kinney. Elle y a d'ailleurs fait une performance sur le titre
« If I Ever Lose My Faith in You »
.
L'évènement sera diffusé le
30 décembre
sur
CBS
; en attendant, découvrez-en des photos !
► Tapis rouge





[Vidéo]

► Coulisses






► Performance






[Vidéo]

MAJ 31/12 : Découvrez ci-dessous la performance entière de Gaga sur « If I Ever Lose My Faith In You » en HD