Performance surprise à Good Morning America
Posté le 25 décembre à 19 h 45 min par Nattie GaGavision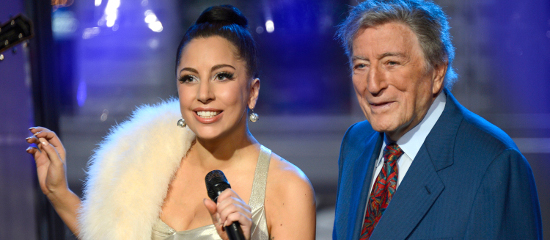 Petite surprise jazzy en cette journée de Noël : l'émission
Good Morning America
, où Lady Gaga et Tony Bennett étaient présents
il y a quelques semaines
, a diffusé ce matin une petite performance surprise des deux amis ! Découvrez dès maintenant leur nouvelle interprétation de '
Winter Wonderland
'.




Lady Gaga aux États-Unis – Part II
Posté le 23 décembre à 15 h 29 min par Garance Gagavision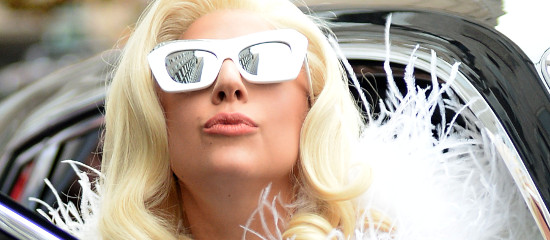 Après un défilé de plus de 14 tenues différentes en 8 jours [voir l'article], Lady Gaga a continué d'enchaîner les apparitions dans New York et le marathon promotionnel de « Cheek to Cheek » avec (ou parfois sans) Tony Bennett ! Et bien qu'elle se soit ensuite offert de petites vacances à Chicago, Gaga a bien vite repris le rythme de la promotion – et de ses apparitions publiques qui vont avec !
Découvrez donc dans cet article les dernières photos paparazzis de Gaga dans les rues Américaines :
► Lundi 22 Décembre :
– Gaga quitte son appartement :





► Dimanche 21 Décembre :
– Gaga se rend au concert de Mariah Carey au Beacon Theatre : [Voir leurs deux photos ensemble]





[Vidéo]
Réseaux sociaux – Semaines du 08/12 au 21/12
Posté le 22 décembre à 12 h 30 min par Christelle GaGavision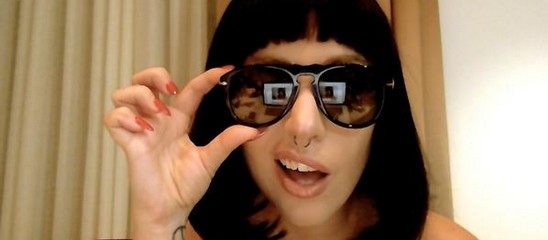 The Tonight Show Starring Jimmy Fallon
Posté le 18 décembre à 9 h 30 min par Nattie GaGavision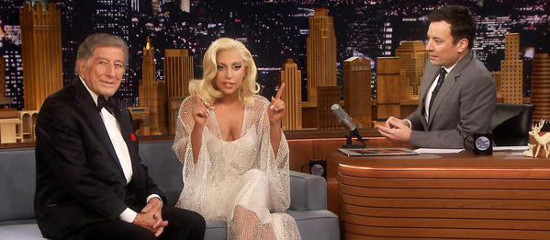 La promo Cheek to Cheek reprend de plus belle ! C'est demain, le
17 décembre
, que Lady Gaga sera de retour dans le
« Tonight Show Starring Jimmy Fallon »
, cette fois-ci en compagnie de Tony Bennett ; les deux amis y feront une performance.

MAJ 18/12 : Lady Gaga et Tony Bennett ont donné une interview puis ont interprété ensemble « Cheek to Cheek » et « It Don't Mean A Thing ». Gaga a également chanté sa reprise solo « Ev'ry Time We Say Goodbye » ! Découvrez les vidéos de l'interview et des performances ci-dessous (ainsi que quelques photos).






Enfin, après l'enregistrement de l'émission, Gaga s'est rendue à une petite fête de Noël privée chez Klaus Biensebach, en compagnie également de James Franco, Courtney Love et Marina Abramovic. Découvrez les photos de la soirée :





Quick News – 17/12/14
Posté le 17 décembre à 17 h 53 min par Nattie GaGavision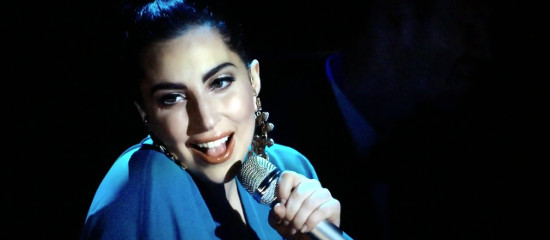 ► Lady Gaga était ces dernières semaines à Chicago pour préparer les fêtes de fin d'année, et profiter de ces petites vacances en intimité avec sa famille. Elle nous a cependant tenus au courant de certaines choses
via Twitter
; Gaga a notamment commencé
son sapin de Noël
le 9 Décembre… et ne l'avait toujours pas fini le 13 ! Elle en a cependant posté
un aperçu
, déclarant qu'il lui fallait plus de personnalisation.
► Elle a été
aperçue par des monsters
de Chicago, le 9 Décembre
[voir]
et le 12 Décembre
[voir]
!
► Le
classement Forbes
des 'musiciens les mieux payés de 2014′ a été dévoilé ; Lady Gaga se trouve à la 30ème place, avec 33 millions de dollars.
[Voir]
► L'édition 2015 du plus célèbre
dictionnaire de musique
italien, le « Il Salvatori », est sorti la semaine dernière… et surprise, notre 'italian woman' figure sur la couverture !
[Voir]
► La chanson « We're Doing A Sequel », des Muppets en featuring avec Gaga et Tony Bennett, serait dans la course pour les nominations des
Oscars 2015
, parmi les 78 autres chansons pré-sélectionnées pour la catégorie « Chanson Originale ».
[Voir]
► La chaîne américaine PBS a rediffusé leur émission spéciale 'Cheek to Cheek Live', avec quelques
scènes bonus
(qui devraient être présentes sur le DVD), comme par exemple la performance de Ev'ry Time We Say Goodbye
[voir]
, de Bewitched, Bothered & Bewildered
[voir]
, ou bien une
nouvelle interview
des deux amis.
► Comme Gaga nous le montrait en vidéo sur Instagram
[voir]
, elle retourne ces temps-ci aux sources en se remettant à la
danse classique
. C'est avec le célèbre professeur de danse Homer Bryant que la belle a commencé à reprendre des cours
[voir]
.
► Les demos de l'album de
Madonna
, Iconic, ont aujourd'hui fuité sur la toile. Les monsters ont alors eu la surprise d'entendre le nom de Gaga (entre autres) dans la chanson 'Illuminati' ! (« It's not trying to s-stack for cash » / « Black magic or Gaga » / « Gucci or Prada »)
Winter Wonderland – Lady Gaga & Tony Bennett
Posté le 10 décembre à 22 h 15 min par Nattie GaGavision
Après une performance très appréciée
à Rockefeller Center
, Lady Gaga et Tony Bennett nous offrent aujourd'hui la version studio de la chanson '
Winter Wonderland
', via le compte VEVO de Gaga ! Découvrez-la sans plus attendre ci-dessus.
Qu'en pensez-vous ?

MAJ 11/12 : Vous pouvez maintenant acheter le single sur iTunes en cliquant ici !
Lady Gaga – Billboard Charts 'Year End' 2014
Posté le 9 décembre à 18 h 52 min par Nattie GaGavision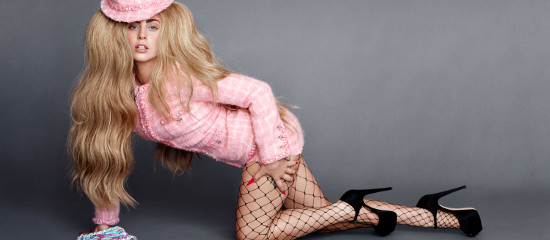 Alors que 2014 se terminera dans quelques semaines seulement,
Billboard
revient aujourd'hui sur cette année en publiant leur
'Year End' Chart
, qui établit les classements globaux, sur l'année 2014, de toutes leurs catégories de charts. Vous pouvez donc
cliquer ici
pour découvrir toutes les catégories, ou bien découvrir ci-dessous celles concernant Lady Gaga !
► Top Artist : Lady Gaga – #23
► Top Female Artist : Lady Gaga – #9
► Hot 100 Artists : Lady Gaga – #67
► Top Singles : Do What U Want – #84
► Top Billboard 200 Albums : ARTPOP – #34
► Top Album 200 : Cheek to Cheek – #50
► Top Billboard 200 Artists : Lady Gaga – #26
► Radio Songs : Do What U Want – #59
► Social 50 Artists : Lady Gaga – #24
► Pop Songs : Do What U Want – #48
► Top Dance/Electronic Artists : Lady Gaga – #2
► Top Dance/Electronic Song : Applause – #11
► Hot Dance/Electronic Songs Artists : Lady Gaga – #12
► Dance Electronic Digital Songs : Applause – #11
► Dance/Electronic Streaming Songs : Applause – #21
► Dance / Electronic Albums : ARTPOP – #1
► Dance / Electronic Albums Artists : Lady Gaga – #1
► Jazz Albums : Cheek to Cheek – #1
► Jazz Albums Artists : Lady Gaga – #2
► Canadian Hot 100 : Do What U Want – #44
► Top Canadian Albums : ARTPOP – #23
► Top Canadian Albums : Cheek to Cheek – #41