Lady Gaga & Kendrick Lamar – Partynauseous
Posté le 21 mai à 3 h 55 min par Nattie GaGavision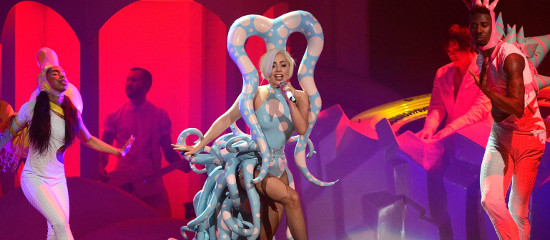 Voilà une nouvelle que l'on n'attendait plus au pays des Monstres ! La
version studio
de la chanson '
Partynauseous
' a fini par leaker sur le net ; cependant, contenez votre excitation : il s'agit de
la chanson originale, en duo avec Kendrick Lamar, et non de la version utilisée à l'artRAVE
. En effet, c'est en Août 2012 que Gaga annonçait sur Twitter cette collaboration pour l'album du rappeur. La chanson, finalement non retenue pour cause de différends artistiques, sera alors utilisée pour la 4ème tournée mondiale de Lady Gaga, l'artRAVE, en tant qu'interlude pendant le show ; une version en solo, et, comme nous pouvons maintenant en témoigner, bien différente de la version originale !
Découvrez dès maintenant cette dernière :

Qu'en pensez-vous ? Préférez-vous la version originale ou la version artRAVE [Réécouter] ?
Billboard Music Awards 2015
Posté le 18 mai à 12 h 00 min par Nagawa GaGavision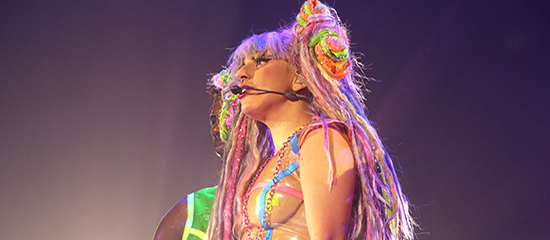 Une nouvelle nomination pour Lady Gaga ! Et cette fois, notre chanteuse va tenter de décrocher un trophée aux Billboard Music Awards 2015 en tant qu'artiste présentant les meilleures tournées. En effet, les nominations ont été dévoilées ; cliquez ici pour voir la liste complète, et découvrez ci-dessous les concurrents de Gaga :
TOP TOURING ARTIST

Lady Gaga
One Direction
Katy Perry
The Rolling Stones
Justin Timberlake

Les résultats seront dévoilés le Dimanche 17 Mai sur ABC !

MAJ 18/05 : Gaga a perdu sa nomination, au profit des One Direction ! Bravo à eux.
Réseaux sociaux – Semaines du 04/05 au 17/05
Posté le 17 mai à 18 h 00 min par Christelle GaGavision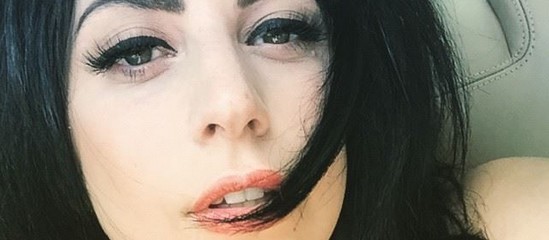 Gaga remporte 2 BMI Awards 2015 !
Posté le 14 mai à 12 h 12 min par Sonya GaGavision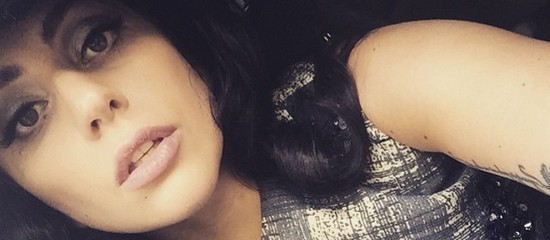 Les
BMI Pop Awards 2015
se sont tenus hier soir au Beverly Wilshire Hotel Los Angeles. Gaga n'était malheureusement pas présente mais elle y a remporté 2 BMI Awards pour les chansons
Applause
&
Do What U Want
! Bravo Gaga ♥
Lady Gaga au MET Gala 2015
Posté le 5 mai à 3 h 28 min par Nattie GaGavision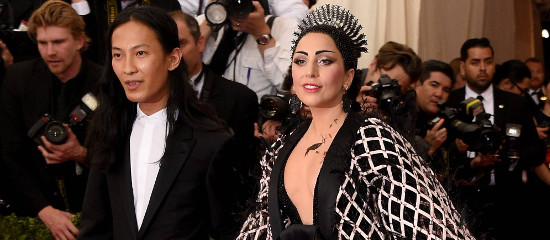 Cette nuit avait lieu à
New York
le très réputé et prestigieux
MET Gala
, une soirée de récolte de fonds pour le 'Costume Institute' (la branche du 'Metropolitan Museum Of The Arts' consacrée à la mode). Chaque année, les célébrités présentes doivent respecter un thème pour le choix de leur tenue ; celui de cette année concernait
la Chine
.
Bien qu'elle y ait interprété 'Alejandro' en 2010, Lady Gaga n'avait encore jamais foulé le tapis rouge du MET Gala ; c'est désormais chose faite ! C'est en effet en Balenciaga sur mesure que la chanteuse est apparue sur le red carpet aux côtés d'Alexander Wang.
De plus, une réunion très inattendue a émergé lors de la soirée : Lady Gaga, Katy Perry et Madonna ! Les trois chanteuses ont posé ensemble lors de la soirée et ont posté les photos sur les réseaux sociaux. Gaga a également posé avec, entre autres, Justin Bieber, Kim Kardashian ou encore Usher.
Découvrez maintenant les photos et vidéos du gala :
► Préparation / Coulisses :





► Gaga se rendant au gala :





► Tapis rouge :





► Dans la salle :





[Vidéo]

Après la soirée, Lady Gaga organisait une After-Party avec Alexander Wang au Diamond Horseshoe ; elle y a une fois de plus retrouvé Madonna !
► Gaga se rend au Diamond Horseshoe :





► After party :





► Gaga quitte le Diamond Horseshoe :





Réseaux sociaux – Semaines du 20/04 au 03/05
Posté le 3 mai à 10 h 45 min par Christelle GaGavision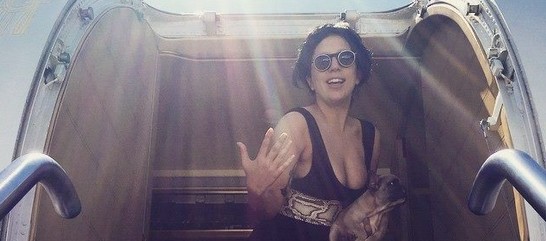 Cheek To Cheek Tour – Nouvelle Orléans (26/04)
Posté le 27 avril à 18 h 46 min par Nattie GaGavision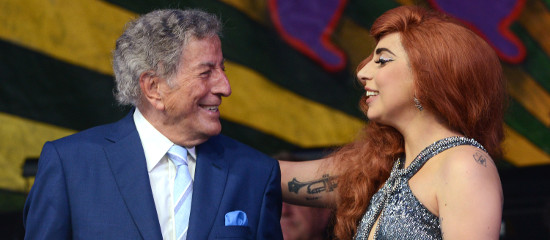 Le
26 Avril
dernier, le
Cheek To Cheek Tour
de Lady Gaga et Tony Bennett avait lieu en plein air, à l'occasion du
Festival de Jazz de Nouvelle Orléans
. La tournée ne reprendra que dans un mois, avec deux dates à Vancouver ; mais en attendant, de jolies photos HQ de ce festival sont à découvrir dans notre galerie, ainsi que quelques vidéos ci-dessous !




A noter également que Jessica Lange était présente lors de ce concert !