Lady Gaga nominée aux People's Choice Awards
Posté le 15 novembre à 20 h 27 min par Nattie Gagavision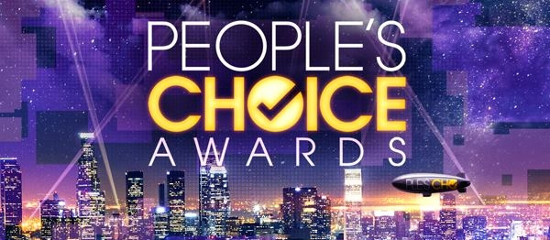 Les nominations des
People's Choice Awards 2017
sont tombées aujourd'hui, et Lady Gaga entre en compétition dans la catégorie
« Célébrité préférée sur les réseaux sociaux »
contre Britney Spears, Kim Kardashian, Shakira et Stephen Amell.
À noter également que la série American Horror Story décroche une nomination dans la catégorie « Série fantastique préférée » →
Cliquez ici pour voter
.
La cérémonie aura lieu le
18 janvier
prochain sur CBS.
Réseaux sociaux – Semaine du 07/11 au 13/11
Posté le 14 novembre à 10 h 01 min par Christelle GaGavision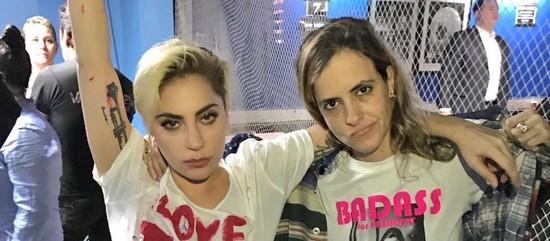 Lady Gaga sur le nouvel album de Tony Bennett
Posté le 13 novembre à 20 h 36 min par Aubin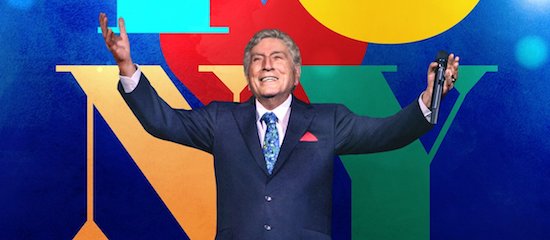 Tony Bennett est de retour, mais cette fois ce n'est pas pour un album en duo avec Lady Gaga ! En réalité, il s'agira d'un album composé de performances de plusieurs artistes provenant du concert
« Tony Bennett Celebrates 90 »
ayant eu lieu le 15 septembre dernier au Radio City Music Hall à New York. L'album du même nom contiendra une version live des titres
« The Lady is a Tramp »
et
« La Vie En Rose »
interprétés par Gaga.
L'album inclura également des chansons interprétées par Elton John, Michael Buble, Kevin Spacey ou encore Leslie Odom Jr. La sortie est prévue pour le 16 décembre prochain.
► Achetez Tony Bennett Celebrates 90
AHS : My Roanoke Nightmare // Chapitre 9
Posté le 10 novembre à 17 h 57 min par Sonya Gagavision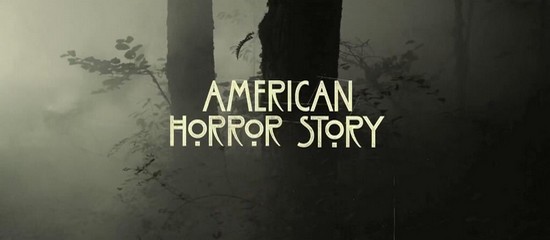 Synopsis de la saison
Épisode en VO
Épisode en VOSTFR
Audiences de l'épisode
Qu'avez-vous pensé de ce neuvième épisode ?
[Total de votes : 34 Note moyenne : 4.5]
Rendez-vous la semaine prochaine pour le 10ème et dernier épisode !
Lady Gaga dans « A Star Is Born »
Posté le 10 novembre à 14 h 15 min par Nattie Gagavision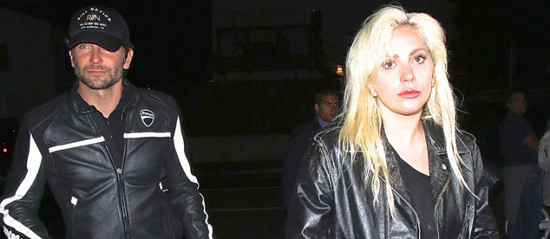 C'est en Avril dernier que Lady Gaga avait été repérée par les paparazzi en pleine soirée en compagnie de
Bradley Cooper
(
revoir les photos
). Suite à ceci, de nombreuses rumeurs avaient fait surface, supposant que la chanteuse puisse prendre part au projet cinématographique de Bradley Cooper, un remake du film
« A Star Is Born »
. C'est aujourd'hui que le site
Deadline
annonce en exclusivité une petite mise à jour concernant cette rumeur, qui
semble se confirmer
peu à peu ! Voici ce que rapporte le site :
Il est de plus en plus possible que Lady Gaga fasse équipe avec Bradley Cooper pour le remake de A Star Is Born par Warner Bros […] La nouveauté, c'est qu'ils ont fait des tests, et en studio ils ont adoré le résultat. Je peux vous dire de source sûre qu'elle a été la seule et unique actrice vers qui il s'est tourné après que ça n'ait pas marché avec Beyoncé, et il y a eu des étincelles entre eux.

MAJ (20/08/2016) : La nouvelle est maintenant confirmée ! Gaga sera l'actrice principale : elle jouera en effet la jeune chanteuse qui, en pleine ascension vers la gloire, voit son mentor sombrer dans l'oubli et l'alcool (lire le synopsis). Gaga composera également pour le film de nouvelles chansons qu'elle interprètera elle-même ! Le tournage commencera début 2017 en Californie.

MAJ (10/11/2016) : Warner Bros a annoncé que le film devrait sortir en salle le 28 septembre 2018 !

Êtes-vous excités par cette nouvelle ?
Lady Gaga au meeting d'Hillary Clinton
Posté le 8 novembre à 13 h 17 min par Sonya Gagavision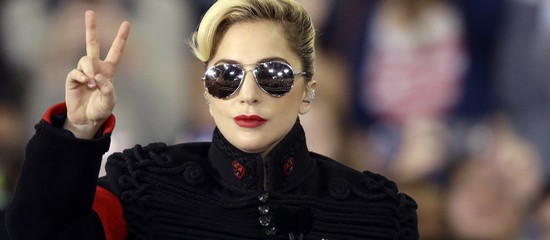 En plus de son soutien sans faille envers
Hilary Clinton
sur les réseaux sociaux, Lady Gaga s'est rendue hier à Raleigh en Caroline du Nord afin de participer au tout dernier meeting pour l'élection présidentielle américaine de la candidate. Elle y a donné un discours et interprété les titres Come to Mama, Bad Romance, Born This Way, Angel Down et Living on a Prayer en duo avec Bon Jovi. Pour la petite anecdote Gaga a revêtu la veste que
Michael Jackson portait en 1990
lors de sa visite à la maison blanche.





Qu'avez-vous pensé de ses performances ?
Réseaux sociaux – Semaine du 31/10 au 06/11
Posté le 7 novembre à 15 h 00 min par Christelle GaGavision