Lady Gaga's artRAVE – Herning (27/09)
Posté le 29 septembre à 19 h 08 min par Nattie GaGavision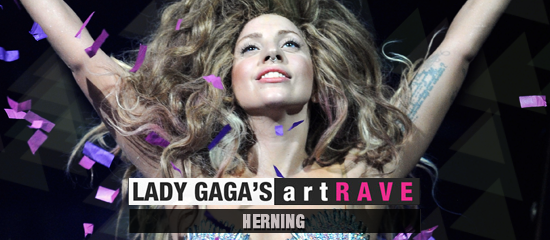 Après la Grèce, la Belgique et les Pays-Bas, c'était le
Danemark
qui accueillait Lady Gaga le
27 septembre
dernier, pour un soir à
Herning
dans le cadre de sa tournée.
Le show s'est déroulé comme les précédents, avec
les deux chansons Dope et Yoü And I
conservées sur la setlist… ainsi que
Mary Jane Holland
, qui reste dans le show après la date à Amsterdam !
Rien de plus à signaler concernant cette date, si ce n'est que
Gaga a pleuré
en voyant
les affiches 'Thank You'
que les monsters ont levé sur Born This Way, et qu'elle a également invité une petite fille sur Gypsy.
Découvrez les quelques photos et vidéos du show !
Réseaux sociaux – Semaine du 22/09 au 28/09
Posté le 29 septembre à 15 h 30 min par Christelle GaGavision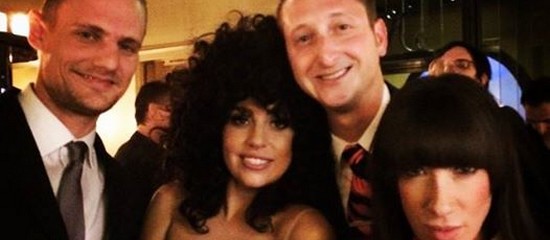 Interviews Radios de Lady Gaga
Posté le 28 septembre à 12 h 43 min par Nattie GaGavision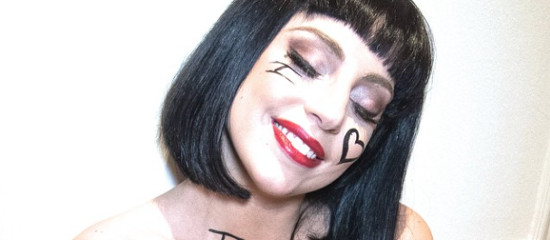 Après les magazines, les émissions TV et les réseaux sociaux, la promotion de Cheek to Cheek continue à travers
les radios
! En pleine tournée, Lady Gaga a tenu à appeler deux stations pour parler de son album de jazz. Découvrez les interviews (avec résumés par Gagavision) ci-dessous :
Concert 'Post-Grammy' de Lady Gaga et Tony Bennett
Posté le 26 septembre à 23 h 30 min par Nattie GaGavision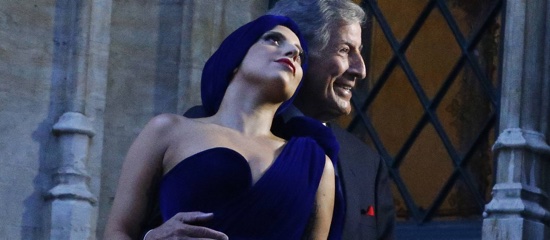 LiveNation
en a fait l'annonce officielle : Lady Gaga et Tony Bennett donneront un concert '
Post-Grammy Awards
', le
8 février 2015
dans la salle The Wiltern à
Los Angeles
. Selon le communiqué de presse de LiveNation, ils seront accompagnés non seulement d'un grand groupe de musiciens, mais aussi d'un orchestre !
Les tickets
pour y assister seront mis en vente le 3 octobre.
Lady Gaga et Tony Bennett à Bruxelles le 22 septembre
Posté le 26 septembre à 17 h 30 min par Sonya GaGavision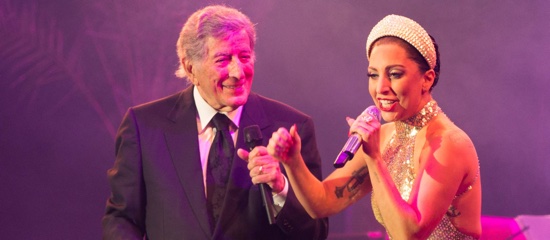 A l'occasion de la sortie de leur album de jazz « Cheek to Cheek », Lady Gaga et Tony Bennett donneront une représentation exceptionnelle sur la Grand Place de Bruxelles ce lundi 22 septembre à 22h30. Celle-ci fera l'objet d'une captation par des caméras de cinéma et sera diffusée plus tard dans l'année dans le monde entier.
L'opérateur téléphonique Mobistar, via son programme de fidélité Have a nice day, offre 2500 duo tickets à ses clients pour assister à ce show exclusif. Seuls les clients Mobistar sont donc invités à participer à ce concours. [Cliquez ici pour participer]

MAJ 23/09 :
En attendant la diffusion du concert en qualité professionnelle, découvrez les photos et vidéos amatrices !





À noter que selon le LA Times, ce sont les cinémas 'Barco Escape' qui diffuseront le concert en exclusivité, au début de l'année 2015. (Ces cinémas ont la particularité d'avoir un format panoramique qui nous plonge en immersion complète – Voir photo).

MAJ 26/09 : Découvrez la performance d'Anything Goes !

Lady Gaga's artRAVE – Amsterdam (24/09)
Posté le 26 septembre à 13 h 46 min par Nattie GaGavision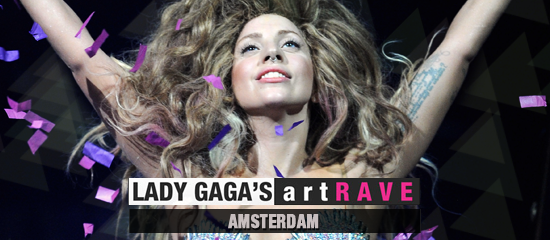 Le
24 septembre
, c'est aux Pays Bas que l'artRave s'installait le temps d'un soir, dans la salle du Ziggo Dome à
Amsterdam
.
Gaga a bien sûr
chanté Mary Jane Holland
dans cette ville qui s'y prêtait à la perfection. Cependant, d'après les fans qui l'ont rencontrée en backstage, cet ajout ne
serait
pas exceptionnel ; Mary Jane Holland
pourrait
être officiellement de retour dans la setlist du show ! De la même façon, alors que nous pensions que '
Dope
' était un simple ajout exceptionnel lors du show d'Anvers, Gaga l'a pourtant de nouveau performée à Amsterdam (sans pour autant supprimer Yoü And I) ! Affaire à suivre lors des prochains concerts…
En attendant, découvrez les photos (HQ) et vidéos de celui-ci ! (À noter que des vidéos sont disponibles pour chaque chanson du show, et que la plupart d'entre elles sont en HD !)

Lady Gaga's artRAVE – Anvers (23/09)
Posté le 25 septembre à 12 h 01 min par Nattie GaGavision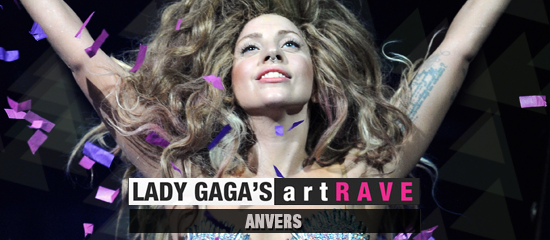 C'est avant-hier, le
23 septembre
, que certains d'entre vous ont enfin pu assister à l'artRave de Lady Gaga, qui s'arrêtait pour un soir dans le Sportpaleis d'
Anvers
!
Toujours pas de changement au niveau général de la tournée ; cependant pour cette date
Gaga a exceptionnellement chanté Dope
en plus de
Yoü And I, en voyant
les pancartes du public
. Elle n'a bien sûr pas hésité à parler français, et
a arrêté une bagarre dans la fosse
; les deux monsters se battaient pour récupérer un bout de tissu jeté par Gaga (celle-ci l'a donc récupéré, ajoutant qu'elle « les aimait quand même » !
[Vidéo]
).
Découvrez maintenant les photos et vidéos de ce premier show francophone :