Lady Gaga's artRAVE – Chicago (11/07)
Posté le 12 juillet à 23 h 22 min par Nattie GaGavision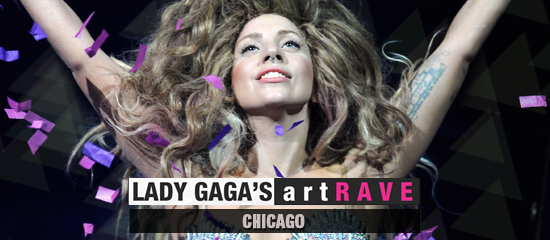 L'artRAVE a fait son retour aux Etats-Unis hier soir, avec une date à Chicago ! Pour l'occasion, le United Center avait été redécoré et le petit ami de Gaga, qui habite à Chicago, était bien entendu présent dans l'audience.
La setlist du show est très changeante selon les dates, mais pour le moment et depuis quelques shows Aura et Sexxx Dreams sont toujours raccourcies, Mary Jane Holland et Fashion! toujours supprimées, et The Edge Of Glory (le refrain) et Judas ont été ajoutées. (Voir la setlist actuelle) L'instrumentale de Partynauseous a été légèrement modifiée lors de ce concert.
Un fan a une fois de plus eu la chance d'accompagner Gaga derrière son piano pour Born This Way ; à noter également, pour la petite anecdote, que Gaga a demandé pendant 'Telephone' : « Where the fuck is Beyoncé?! » ('Bordel, où est Beyoncé ?!') !
Découvrez maintenant les photos et vidéos du concert.

Retrouvez également quelques photos de Gaga avant et après le concert, dans Chicago :




Quick News
Posté le 11 juillet à 12 h 36 min par Garance Gagavision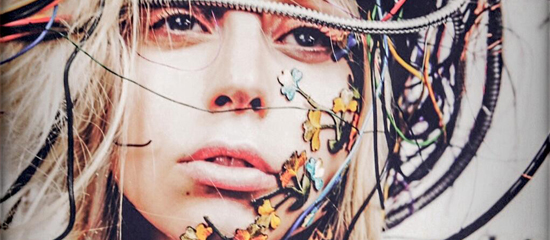 Lady Gaga est maintenant en tournée depuis début mai et en pleine préparation de la promotion pour la sortie de son album « Cheek To Cheek » avec Tony Bennett ! Son actualité médiatique se fait donc rare. Cependant, quelques informations la concernant ont fait leurs apparitions sur le web, notamment les résultats d'un classement Billboard, des votes ainsi que des photos inédites. Nous vous proposons de les découvrir ci-dessous :
► Résultats :
Le site Billboard a révélé les résultats d'un sondage, le « Mid-Year Music Poll », composé de quinze catégories et dont les votes étaient ouverts aux internautes. Gaga est numéro un dans deux catégories. Découvrez les résultats ci-dessous :

• Évènements qui ont fait le plus gros buzz :
1. La performance de Lady Gaga et Millie Brown au SXSW Festival (26%)
2. La dispute de Jay-Z et Solange dans un ascenseur (20%)
3. La sortie de l'album « Xscape » de Michael Jackson (12%)

• Meilleures tournées :
1. La tournée ARTPOP Ball de Lady Gaga (18%)
2. La tournée Neon Lights de Demi Lovato (12%)
3. La tournée Beyoncé's Mrs Carter de Beyoncé (11%)


► Votes :
Billboard organise sur son site une confrontation de diverses fanbases qui se déroulera en plusieurs étapes dans le but de déterminer laquelle est la plus forte et solidaire. Pour ce premier round Les Little Monsters sont opposés aux Sones, les fans du groupe Girls' Generation. Vous pouvez voter dés à présent en cliquant [ici].


► Photos :
Découvrez quatre photos inédites datant de 2013, les deux premières sont issues du photoshoot de Mert & Mercus et les deux autres des photos promo d'ARTPOP par Inez & Vinoodh.



Lady Gaga's artRAVE – Toronto (09/07)
Posté le 10 juillet à 20 h 27 min par Garance Gagavision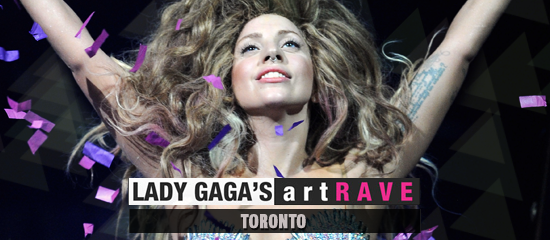 C'est hier soir à Toronto que l'artRAVE a pris place pour un huitième show canadien ! Plusieurs changements ont eu lieu : Lady Gaga a de nouveau porté la robe poulpe bleue et rose sur Paparazzi, Do What U Want et Born This Way. [voir] De nouvelles chansons ont fait leur apparition dans la set-list : Gaga a chanté une partie de The Edge Of Glory et Judas avant Aura, Sexxx Dreams et Alejandro. D'autre part l'intro de l'artRAVE a été légèrement modifiée, cependant Fashion!, Cake Like Lady Gaga & Mary Jane Holland n'ont toujours pas été jouées. Gaga a également invité une fan sur scène pour Born This Way.
Retrouvez les photos & vidéos du show ci-dessous !
Que pensez-vous de ces changements ?
Lady Gaga au Canada
Posté le 10 juillet à 11 h 30 min par Nagawa GaGavision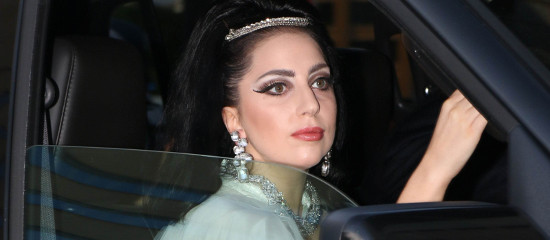 [ MAJ le 01/07/14 ] Gaga est de retour au Canada ! Arrivée à Montréal, elle passera aussi par Québec, Ottawa, Toronto et Vancouver. Voici les dernières photos :
• Toronto, le 09/07 :
- Gaga sort de son hôtel :





• Toronto, le 08/07 :
- Gaga se rend à un cours de yoga :





• Toronto, le 07/07 :
- Gaga sort de son hôtel :





Lire la suite… »
Lady Gaga's artRAVE – Buffalo (07/07)
Posté le 9 juillet à 16 h 24 min par Garance Gagavision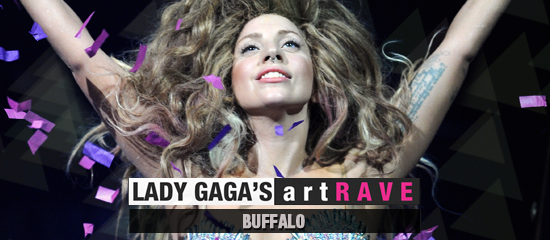 C'est après trois dates canadiennes que l'artRAVE s'est installée le 7 juillet à Buffalo. Lady Gaga a fait un discours à propos de Jamey Rodemeyer, un fan de Buffalo qui s'est donné la mort en 2011, et dont les parents étaient présents dans la salle. Elle lui a rendu hommage en interprétant une partie de The Queen, et en lui dédiant Born This Way. D'autre part, plusieurs fans ont été invités sur scène, deux sur Born This Way après que Gaga ait lu leur lettre, un sur Swine, et une autre sur Gypsy.
À noter que Gaga n'a pas chanté Mary Jane Holland.
Découvrez ci-dessous les photos & vidéos du show !
Lady Gaga : Calendrier Officiel 2015
Posté le 7 juillet à 16 h 05 min par Sonya GaGavision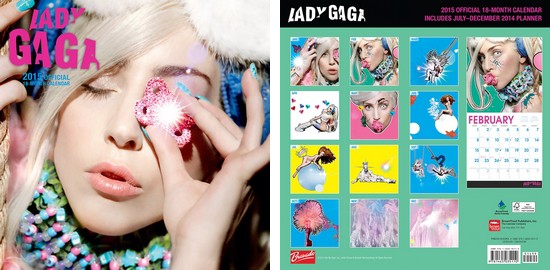 Le calendrier officiel Lady Gaga 2015 est à présent disponible en pré-commande sur le site Amazon.com au prix de 8,48€ (hors frais de port/taxes). Il sera mis en vente officiellement le 15 Juillet prochain.
Réseaux sociaux – Semaine du 30/06 au 06/07
Posté le 7 juillet à 10 h 00 min par Christelle GaGavision