Cheek To Cheek Tour – Canada (25-26-28/05)
Posté le 26 mai à 20 h 06 min par Nattie GaGavision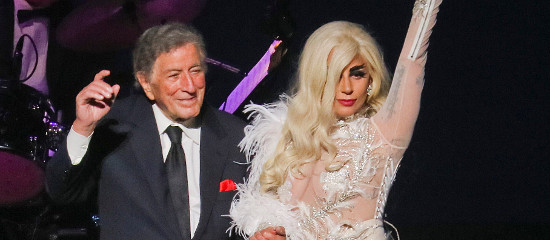 Après un mois de pause, c'est au Canada que Lady Gaga a repris la route avec Tony Bennett dans le cadre de leur Cheek To Cheek Tour. Le Canada accueille le duo jazzy pour trois dates : deux au Queen Elizabeth Theatre de Vancouver les 25 et 26 Mai, et une au Concord Pavillion le 28. Ce retour de la tournée est bien sûr marqué par le changement capillaire de la 'Lady', qui a troqué il y a quelques jours ses cheveux noirs naturels contre un blond platine.
Découvrez dès maintenant les photos et vidéos du premier show Canadien !
► LUNDI 25 MAI : VANCOUVER




Réseaux sociaux – Semaine du 18/05 au 24/05
Posté le 26 mai à 18 h 45 min par Christelle GaGavision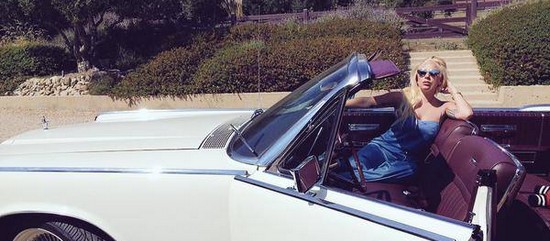 Lady Gaga aux Etats-Unis
Posté le 23 mai à 8 h 30 min par Nattie GaGavision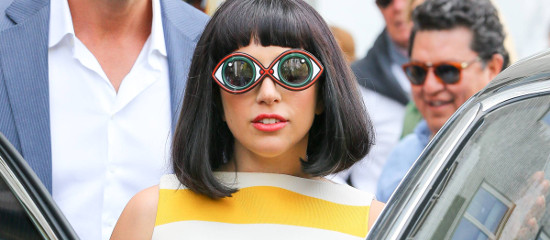 Lady Gaga, en pleine tournée jazzy avec Tony Bennett, se fait très discrète ces temps-ci en dehors de ses apparitions sur scène et les quelques nouvelles données sur les réseaux sociaux. En effet la chanteuse, entre deux dates de concert, prend du bon temps avec ses proches, son fiancé, et s'occupe de sa ferme ! Cependant les paparazzis ne sont jamais bien loin, et arrivent de temps à autres à la repérer ; découvrez leurs dernières photos !
► Vendredi 22 Mai :
– Gaga quitte un salon de cosmétiques de Beverly Hills :





► Mercredi 20 Mai :
– Gaga prend du bon temps sur une plage à Malibu :





► Mardi 12 Mai :
– Lady Gaga sort de son appartement et se rend à une salle de sport :





– Puis est photographiée de nouveau sortant de son appartement :





► Lundi 11 Mai :
– Lady Gaga dans les rues de New York :





– Puis sortant de nouveau de son appartement :





– Gaga passe ensuite la soirée au restaurant Nobu avec l'actrice Mariska Hargitay :





Lire la suite… »
Quick News – Jeudi 21 Mai
Posté le 21 mai à 18 h 25 min par Nattie GaGavision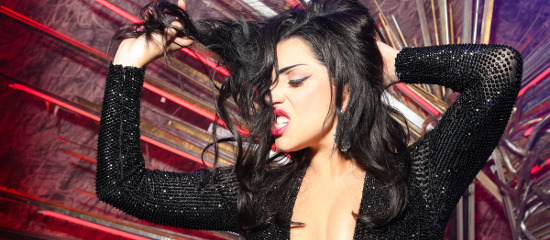 ➤ Des photos de
la villa
que possède Gaga à
Malibu
ont filtré sur le net, découvrez-en quelques unes !



➤ Nous avons mis à jour la partie « Informations » de notre article American Horror Story ! À découvrir ici : Ajout de déclarations de Matt Bomer, de Sarah Paulson et de Taylor Kinney, et petite information sur le personnage de Gaga.
➤ Le site Women Wear Daily a posté un article très remarqué, intitulé « La Mariée De la Décennie » : de prestigieux designers se sont demandé ce qu'allait bien pouvoir porter notre icône de la mode préférée lors de son mariage. Résultat : 34 croquis pour la future Madame Kinney, réalisés par de grands noms de la mode (Karl Lagerfeld, Viktor & Rolf, Alexander Wang…). Vous pouvez découvrir ces croquis en cliquant ici. Gaga, quant à elle, a réagi sur Twitter en se disant très touchée de cet article et de ces attentions pour « le plus beau jour de sa vie ». Cependant, WWD nous apprend que la belle n'a pas encore de plan pour sa robe de mariée : « C'est entièrement pour mon homme. Je n'ai pas encore pensé à quelque chose de spécifique, mais en tout cas, ce sera totalement pour lui. » Et vous, que la voyez-vous porter pour son grand jour ?
➤ Christina Aguilera, connue entre autres pour ses talents d'imitatrice, a réalisé dans le cadre de sa promotion pour The Voice une vidéo où elle imite différentes stars, dont Lady Gaga : Découvrez la vidéo ici ! À noter que Gaga a réagi sur Twitter en adressant un petit message à Xtina.
Lire la suite… »
Lady Gaga & Kendrick Lamar – Partynauseous
Posté le 21 mai à 3 h 55 min par Nattie GaGavision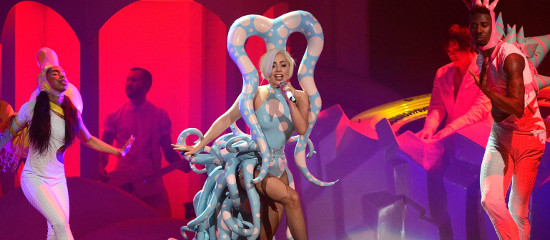 Voilà une nouvelle que l'on n'attendait plus au pays des Monstres ! La
version studio
de la chanson '
Partynauseous
' a fini par leaker sur le net ; cependant, contenez votre excitation : il s'agit de
la chanson originale, en duo avec Kendrick Lamar, et non de la version utilisée à l'artRAVE
. En effet, c'est en Août 2012 que Gaga annonçait sur Twitter cette collaboration pour l'album du rappeur. La chanson, finalement non retenue pour cause de différends artistiques, sera alors utilisée pour la 4ème tournée mondiale de Lady Gaga, l'artRAVE, en tant qu'interlude pendant le show ; une version en solo, et, comme nous pouvons maintenant en témoigner, bien différente de la version originale !
Découvrez dès maintenant cette dernière :

Qu'en pensez-vous ? Préférez-vous la version originale ou la version artRAVE [Réécouter] ?
Billboard Music Awards 2015
Posté le 18 mai à 12 h 00 min par Nagawa GaGavision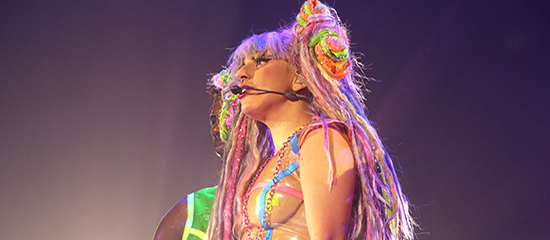 Une nouvelle nomination pour Lady Gaga ! Et cette fois, notre chanteuse va tenter de décrocher un trophée aux Billboard Music Awards 2015 en tant qu'artiste présentant les meilleures tournées. En effet, les nominations ont été dévoilées ; cliquez ici pour voir la liste complète, et découvrez ci-dessous les concurrents de Gaga :
TOP TOURING ARTIST

Lady Gaga
One Direction
Katy Perry
The Rolling Stones
Justin Timberlake

Les résultats seront dévoilés le Dimanche 17 Mai sur ABC !

MAJ 18/05 : Gaga a perdu sa nomination, au profit des One Direction ! Bravo à eux.
Réseaux sociaux – Semaines du 04/05 au 17/05
Posté le 17 mai à 18 h 00 min par Christelle GaGavision