Réseaux sociaux – Semaine du 15/09 au 21/09
Posté le 16 septembre à 17 h 00 min par Christelle GaGavision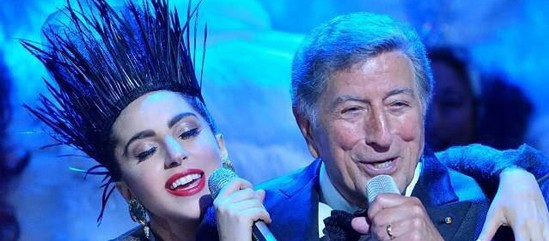 Nature Boy : 3eme single de Cheek to Cheek
Posté le 16 septembre à 9 h 10 min par Sonya GaGavision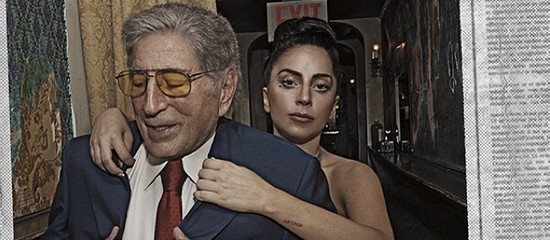 Le 3eme single officiel de l'album Cheek to Cheek est le titre « Nature Boy » ! Il sera disponible en téléchargement légal le 16 septembre prochain. Cliquez sur l'image se trouvant ci-dessus pour découvrir l'intégralité de la pochette du single.


MAJ du 16/09/14 : 'Nature Boy' est désormais disponible en écoute sur la page Youtube de LadyGagaVEVO ! Découvrez le titre ci dessous :
Lady Gaga en Asie
Posté le 15 septembre à 18 h 00 min par Nattie GaGavision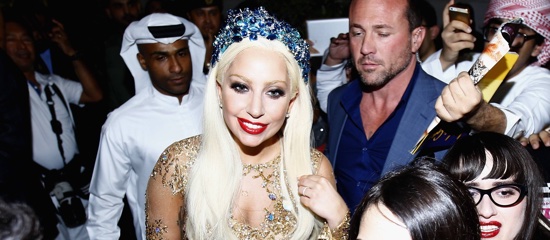 Après une petite pause aux Etats-Unis, Lady Gaga est repartie sur la route dans le cadre de sa tournée mondiale, direction l'Asie ! Arrivée le 8 septembre à Dubaï, Gaga y fera un show le 10 septembre, avant de se rendre à Tel Aviv pour le 13 septembre puis à Istanbul pour le 16.
Retrouvez les photos des paparazzis ci-dessous !

► Lundi 15 Septembre :
- Gaga sort de son hôtel d'Istanbul, et se rend sur un bateau avec son équipe :





[Vidéo]
► Dimanche 14 Septembre :
- Gaga arrive à Istanbul, en Turquie :





[Vidéo]
Lire la suite… »
Réseaux sociaux – Semaine du 08/09 au 14/09
Posté le 14 septembre à 21 h 00 min par Christelle GaGavision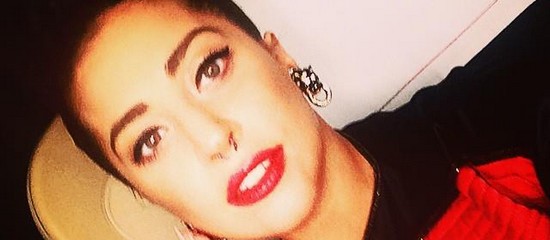 Lady Gaga's artRave – Tel Aviv (13/09)
Posté le 14 septembre à 17 h 36 min par Nattie GaGavision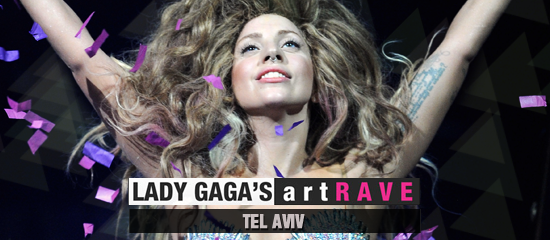 Après Dubaï, c'est en Israël, à
Tel Aviv
, que Lady Gaga s'est rendue dans le cadre de sa tournée mondiale l'artRave. Les différentes censures du show de Dubaï sont revenues à la normale ; le seashell bikini est de retour
[voir]
et Judas et Aura aussi !
Un changement majeur a eu lieu pendant le show :
Dope a été supprimée, et Gaga a interprété Yoü And I à la place
! Cependant nous ne savons pas encore s'il s'agit d'un changement permanent ou exceptionnel.
De plus,
Tony Bennett, présent à Tel Aviv, a rejoint Gaga sur scène dans la soirée
! Les deux amis ont interprété leur second single,
Can't Give You Anything But Love
(voir vidéos ci-dessous).
Enfin, comme elle l'avait déjà fait lors de plusieurs shows, Gaga a enlevé sa perruque pendant Swine
[Photo]
[Vidéo]
!
Découvrez les photos et vidéos du concert :
Puis des photos de Gaga rencontrant ses fans après l'artRave :



Emission spéciale Cheek To Cheek sur HSN
Posté le 14 septembre à 12 h 30 min par Sonya GaGavision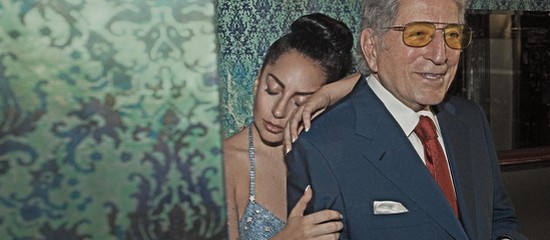 Après PBS, c'est au tour de la chaine américaine HSN de proposer la diffusion, le 13 septembre prochain, d'une émission spéciale à l'occasion de la sortie de l'album « Cheek To Cheek ». C'est sous la forme d'un documentaire d'une heure entière que nous pourrons découvrir des sessions vidéos inédites de Tony Bennett et Lady Gaga qui ont été filmées durant le processus de création de l'album ainsi que durant l'enregistrement en studio.

MAJ 12/09 : La spéciale sera diffusée demain soir à 5h du matin heure française (dans la nuit du 13 au 14) sur HSN ! Une bande annonce a déjà été publiée par la chaîne – [Voir ici].

MAJ 14/09 : Découvrez ci-dessous l'émission entière !
Lady Gaga à la fête de Harper's Bazaar pour la NYFW
Posté le 13 septembre à 1 h 00 min par Garance Gagavision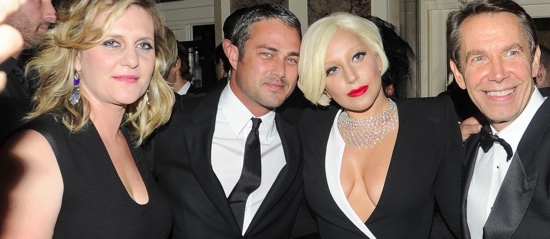 A l'occasion de la Fashion Week, le magazine Harper's Bazaar organisera une fête au Plaza Hotel de New York le 5 septembre, Lady Gaga a confirmé la semaine dernière qu'elle y ferait une performance ! Nous ne savons pas encore si Gaga performera une chanson d'ARTPOP ou de Cheek to Cheek, rendez-vous le 5 septembre !
MAJ 06/09 : C'est finalement des chansons de Cheek to Cheek que Lady Gaga a interprétées, après avoir posé pour les photographes sur le tapis rouge et dans la salle, en compagnie -entre autres- de son petit ami ! Découvrez dès maintenant les photos :
► Tapis rouge





► Salle





► Performance





Lire la suite… »