Cheek to Cheek – BoxSet Edition Collector
Posté le 25 octobre à 19 h 53 min par Nattie GaGavision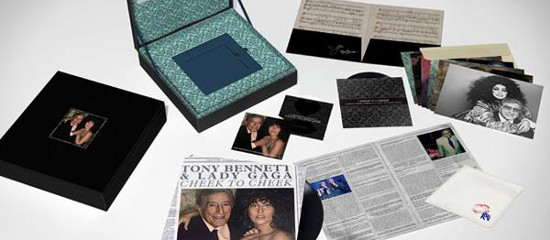 C'est une nouvelle version très spéciale de '
Cheek to Cheek
' qui a fait son apparition aujourd'hui sur le store officiel de Lady Gaga ; une version qui ravira les collectionneurs ! En effet, il s'agit de la
BoxSet Edition Collector
, une boîte en cuir contenant :
– L'album Cheek to Cheek (Version Deluxe)
– La version vinyl 12″ de l'album
– Le DVD du concert 'Cheek to Cheek Live'
– Des partitions de Cheek to Cheek avec un autographe de Tony Bennett et un message spécial et personnel pour Lady Gaga
– Un vinyl 7″ avec 'It Don't Mean A Thing' et 'Cheek to Cheek'
– Un mouchoir brodé avec les initiales de Tony Bennett et l'empreinte de rouge à lèvres de Lady Gaga
– Des photos de Tony Bennett et Lady Gaga
– Des clichés imprimés, glissés dans une enveloppe en vélin
– Une page de journal commémorative
La boîte, pour l'instant en pré-commande, est à 149.99 $ (comptez aussi environ 30 $ de frais de port pour la France), et commencera à être envoyée à partir du 31 Décembre.
Cliquez ici pour pré-commander
Lady Gaga en Europe (Part II)
Posté le 25 octobre à 13 h 00 min par Nagawa GaGavision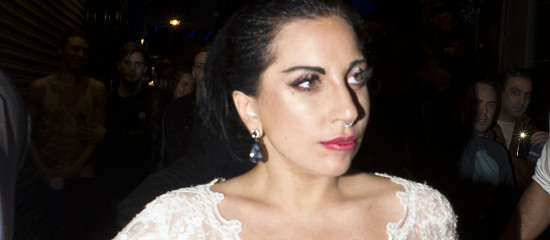 Après une partie I mouvementée en Europe, voici la seconde sur les apparitions de Lady Gaga dans les rues Européennes !
► Vendredi 24 Octobre :
– Gaga sort de son hôtel de Londres :





► Jeudi 23 Octobre :
– Gaga dans les rues de Londres :





– Puis sortant du Box Nightclub :





Lire la suite… »
Lady Gaga & Tony Bennett en LIVE
Posté le 25 octobre à 12 h 30 min par Sonya GaGavision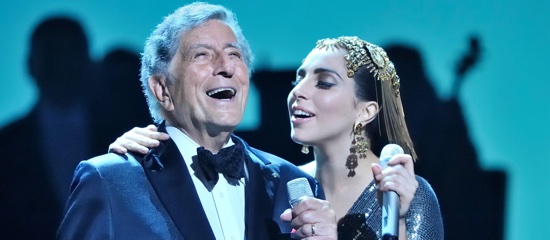 Lady Gaga & Tony Bennett se produiront, le
28 Juillet
prochain, sur la scène du Lincoln Center à New York. Le show sera diffusé sur PBS le
24 octobre prochain
. D'autre part, une version longue (73 minutes) sera commercialisée en DVD !

MAJ : Retrouvez ci-dessous les photos (tapis rouge + show) et les vidéos (interviews + extraits déjà dévoilés du concert), ainsi que la setlist !
MAJ 25/10/14 : Le concert a été diffusé cette nuit ; découvrez ci-dessous le concert entier en HQ :

Et les performances séparément en LQ :
Lady Gaga's artRAVE – Londres (23-25-26/10)
Posté le 24 octobre à 20 h 59 min par Garance Gagavision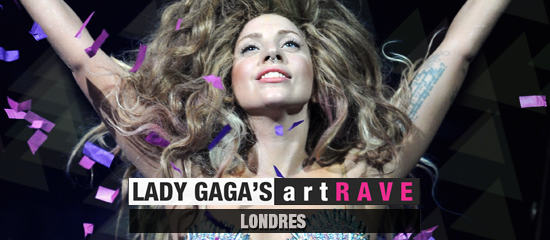 Après Birmingham et Manchester, c'est cette fois à Londres que l'artRAVE fait escale pour trois shows les 23, 25 & 26 octobre à l'O2 Arena ! Découvrez ci-dessous toutes les informations, photos et vidéos concernant ces trois dates londoniennes.


► JEUDI 23 OCTOBRE
Aucun changement à noter pour ce concert. Cependant Lady Gaga a déclaré : « Je prends des médicaments tous les jours pour les maladies mentales et la dépression. » À noter également qu'après avoir interprété « Bang Bang » Gaga a arraché sa perruque et a déclaré « De toute façon, Beyoncé possède cette industrie » puis a bu une bière lors de l'interlude Ratchet et en a aspergé le public.
Découvrez des photos HQ et quelques vidéos en HD !
Lady Gaga répète au Cirque Royal
Posté le 24 octobre à 17 h 09 min par Sonya GaGavision


Une nouvelle vidéo vient d'être mise en ligne. Nous pouvons y découvrir Gaga en train de répéter le titre Bewitched, Bothered And Bewildered sur la scène du Cirque Royal à Bruxelles.





Réseaux sociaux – Semaine du 20/10 au 26/10
Posté le 24 octobre à 15 h 30 min par Christelle GaGavision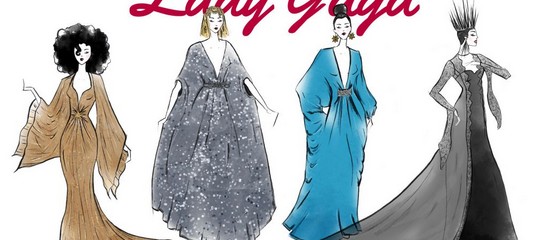 Lady Gaga's artRAVE – Manchester (21/10)
Posté le 23 octobre à 17 h 59 min par Garance Gagavision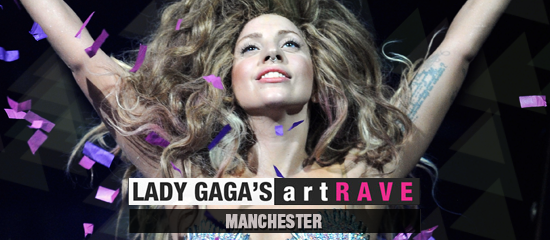 C'est le 21 octobre à Manchester que l'artRAVE a fait escale pour un deuxième show en Angleterre. Aucun changement n'est à noter pour ce show, cependant Lady Gaga a invité Jay & Sean, un couple de fans à monter sur scène avant d'interpréter « Born This Way », et l'un d'eux a fait sa demande en mariage devant toute la salle ! [voir]
Gaga a également lu la lettre de Akhan, un fan originaire du Kazakhstan, dans laquelle il expliquait qu'il était fan depuis très longtemps et que sans elle il n'aurait jamais eu la force d'être lui-même, et que désormais il poursuivait ses études en Angleterre et que ce show était son tout premier. Gaga l'a invité en backstage et l'a remercié pour sa lettre très inspirante.
Découvrez quelques photos & vidéos du show ci-dessous !